My impression of RubyKaigi 2018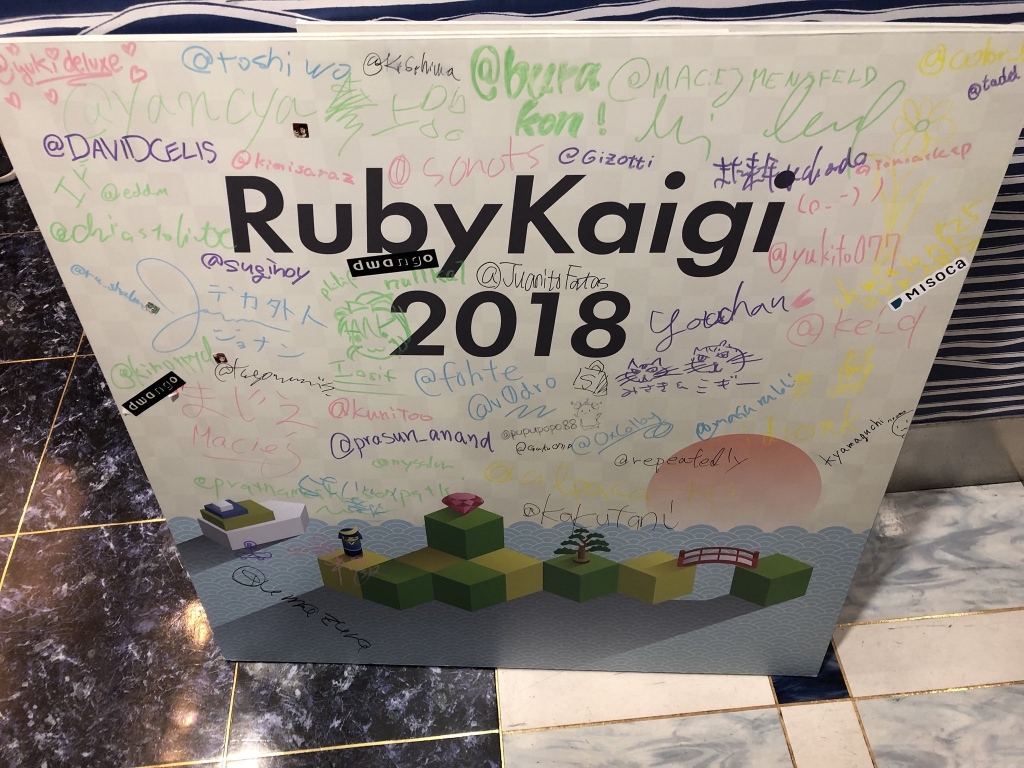 I've attended RubyKaigi2018 in Sendai.
I was really motivated in this conference, I appreciate all stuffs, speakers and attendees.
I'd like to pick up some topics.
mruby sessions
I'm interested in mruby since I'm a kind of embedded software engineer (or researcher).
Unfortunately I don't follow the story of mruby in several years, but today I'm trying to update my brain.
This year I could find many mruby sessions. That's great improvement of mruby.
Especially today I'm interested in "mruby/c". This is a minimum mruby VM implementation. It can be used on small micro controllers like STM32.
This is just what I wanted to use!
Hasumi san told about an interesting mruby/c IoT project with Japanese sake brewery.
http://rubykaigi.org/2018/presentations/hasumon.html
https://github.com/hasumikin
I was encouraged by talking to Hasumi san in a night party.
Communication with engineers from foreign countries
I joined some parties in nights. I could have chances to talk with engineers from foreign countries. It was interesting time to know their thought and motivation about Ruby.
In the "River" party, Jonan san said "All Japanese learn English 6 years at least, if English speaker speak slowly, they can understand."
I completely agree with him. He was trying to make the place better to communicate each other. I respect him.
Anyway I found again I must learn English more. This can make my world wider and better much.
Remember my memory in Sendai
I used to live in Sendai for 6 years when I was an university student. Sendai is the place of my memory. I walked around Sendai city on Sunday.
As you know, Sendai was damaged seriously by 2011 huge earth quake and tsunami. The situation in sea-side was terrible. Many buildings are also damaged. I could see damaged buildings in the university were recovered and now new subway was available to Yagiyama town. I also found a board about the story of the wall of Sendai castle. I can imagine a lot of people worked hard.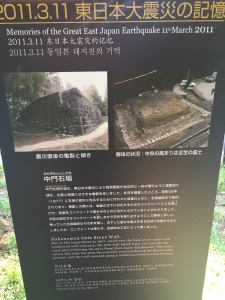 I remind Sendai is the best place to live in Japan (Unfortunately winter is cold, but I don't care.).
See next time
I think I'm not a good Ruby engineer, but I love the language and people who love it.
I'm determined to visit Fukuoka somehow next year.
---