Hello world!
Hello this is Kishima.
This is a first post on the wordpress. I've updated the OS on my Sakura VPS. It is a good chance to prepare new location to write something I'm thinking. I've already have a hatena diary as blog service, but this may be closed in (far) future. I've decided to keep my idea in one site. WordPress is might be a good tool to use since many people use it, thus there should be some loopholes in case that wordpress is discontinued.
And I'm trying to upgrade my skill to write English. This blog would be a good play ground for me, I hope. Japanese contents also will be posted.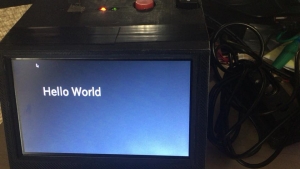 Kishimaと申します。
OSを更新したついでに自分用のBlogスペースを確保してみました。しばらく更新していない、はてなダイアリーもありますが、どこか拠り所がほしかったので、基本こちらで記事を書くようにしようと思います。
あと英語の勉強に並行して英語の記事も上げていきたいと思ってます。
検索サイト的にどう扱われるのかよくわかってませんが…。
どうぞよろしくよろしくおねがいします。
---